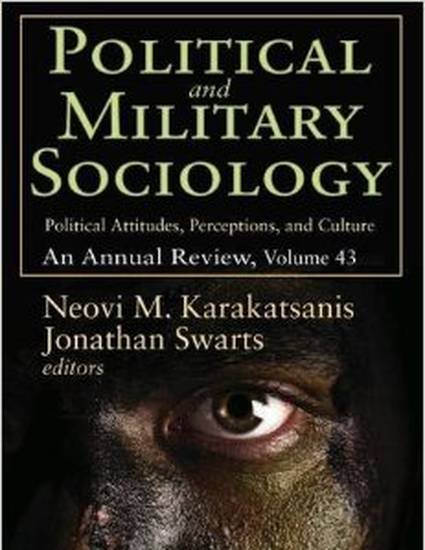 Article
How (Not) to Sell a Military Memoir in Britain
Political and Military Sociology: An Annual Review (2015)
Abstract
In this study, we look at all (n=15) military memoirs published between 2001 and 2010 in Britain about military participation in the Afghanistan conflict, to establish the factors that determine whether or not a military memoir becomes a better-seller (adjusted sales >15,000 copies). We look at three aspects of the book - content (i.e., type of plot), cover (e.g., whether rank or the award of medals is mentioned) and author features (e.g., rank, sex, co-authorship by another established writer, foreword by a well-known person) - and analyze data on these aspects, compared to sales figures, using SPSS. We find only two factors that correlate with higher sales: rank and the award of a medal.
Keywords
military memoir; book sales; soldier author; Afghanistan; publishing; autobiography; ISAF; OEF.
Publication Date
November, 2015
Citation Information
Esmeralda Kleinreesink, Neil Jenkings and Rachel Woodward. "How (Not) to Sell a Military Memoir in Britain"
Political and Military Sociology: An Annual Review
Vol. 43 (2015)
Available at: http://works.bepress.com/esmeralda_kleinreesink/19/