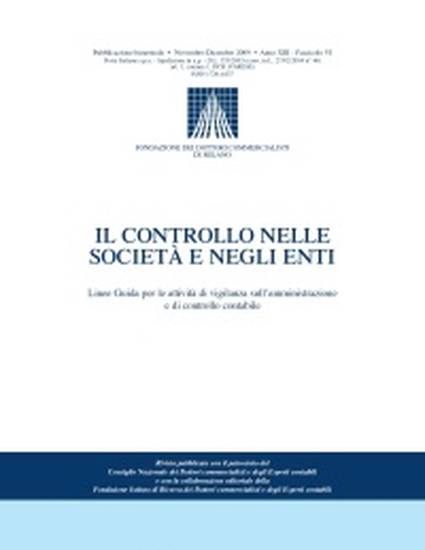 Article
Il patto di stabilità negli enti locali: profili contabili ed implicazioni per l'attività di controllo
Il Controllo nelle Società e negli Enti (2012)
Abstract
Since 1999 Italy has reconsidered financial relations across levels of government in order to comply with EU requirements to reduce deficit and the stock of debt. A domestic budget rule — "Patto di Stabilita`" (Stability Pact) — came into force aiming at involving local governments in the effort to attain the general government EU targets.
While "Patto di Stabilita`" is a key topic among practitioners and policy makers, its effects on local government financial management have not yet been adequately investigated by academic studies focused on management and accounting. This paper seeks to fill this gap in the literature by analysing the accounting issues of the domestic budget rule, its financial constraints and several accounting tricks acted by local governments in order to circumvent them. The window dressing behaviour of individual governments is relevant as it may undermine budgetary outcomes for the government as a whole. According to the new Law 111/2011, these behaviours are also sanctioned with heavy fines imposed by the "Corte dei Conti" (the Italian General Audit Office).
From 2013 the budget rule is also mandatory for small municipalities so making the city auditor even more decisive in the control of budget and financial reporting reliability. On these issues, general implications
for auditing and control are discussed.
Keywords
financial governance,
local government,
budgetary rules
Citation Information
Enrico Guarini. "Il patto di stabilità negli enti locali: profili contabili ed implicazioni per l'attività di controllo"
Il Controllo nelle Società e negli Enti
Vol. 6 (2012) p. 737 - 770
Available at: http://works.bepress.com/enrico_guarini/36/