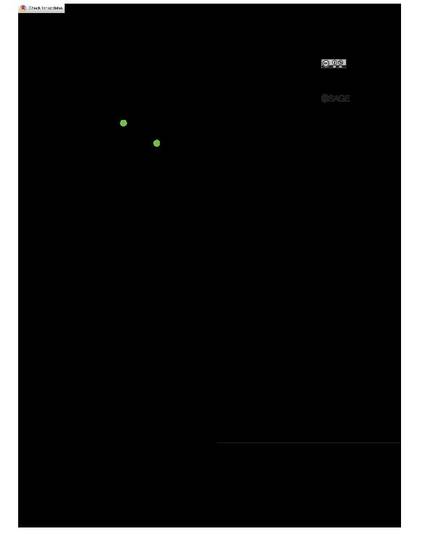 Article
Sensory Function and Psychological Factors in Children With Complex Regional Pain Syndrome Type 1
Journal of Child Neurology
Publication Date
4-21-2021
URL with Digital Object Identifier
10.1177/08830738211007685
Abstract
Objective: To assess thermal-sensory thresholds and psychosocial factors in children with Complex Regional Pain Syndrome Type 1 (CRPS-I) compared to healthy children. Methods: We conducted quantitative sensory testing on 34 children with CRPS-I and 56 pain-free children. Warm, cool, heat, and cold stimuli were applied to the forearm. Children with CRPS-I had the protocol administered to the pain site and the contralateral-pain site. Participants completed the self-report Behavior Assessment System for Children. Results: Longer pain durations (>5.1 months) were associated with decreased sensitivity to cold pain on the pain site (P =.04). Higher pain-intensity ratings were associated with elevated anxiety scores (P =.03). Anxiety and social stress were associated with warmth sensitivity (both P <.05) on the contralateral-pain site. Conclusions: Pain duration is an important factor in assessing pediatric CRPS-I. Hyposensitivity in the affected limb may emerge due to degeneration of nociceptive nerves. Anxiety may contribute to thermal-sensory perception in childhood CRPS-I.
Citation Information
Emma E. Truffyn, Massieh Moayedi, Stephen C. Brown, Danielle Ruskin, et al.. "Sensory Function and Psychological Factors in Children With Complex Regional Pain Syndrome Type 1"
Journal of Child Neurology
Vol. 36 Iss. 10 (2021) p. 823 - 830
Available at: http://works.bepress.com/emma-duerden/21/