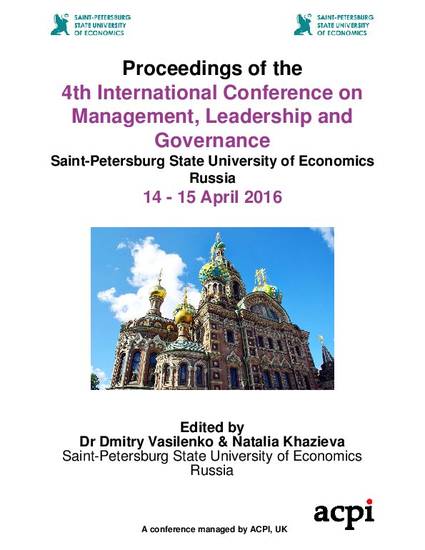 Article
Strategies of Banks in Batam City to Comply with Corporate Social Responsibility
4th International Conference on Management, Leadership, and Governance (ICMLG 2016) Proceedings Terindex Scopus (disamakan dengan jurnal internasional) (2016)
Abstract
Corporate Social Responsibility (CSR) in Indonesia is governed by Article 74 of Law Number 40 of 2007 on Limited Liability Companies and Article 15 letter (b) of Law Number 25 of 2007 on Capital Investment. To implement the provisions of these laws, the Indonesian Government issued Government Regulation Number 47 of 2012 on Social and Environmental Responsibility of Limited Liability Companies. At the regional level, the Batam City Government issued Government Regulation No. 2 of 2012 on the Corporate Social Responsibility of Limited Liability Companies ("Batam CSR Regulation"). Since this Regulation imposes CSR on limited liability companies in Batam City, 74 banks operating in Batam City are consequently not excluded from this particular obligation. This research purports to analyze what approaches and strategies have been carried out by banks in Batam City to comply with the Batam CSR Regulation. To obtain actual and concrete analysis, this research adopts the socio-legal research method by using interviews for data collection. The research finds that most if not all banks in Batam City have carried out CSR because they adopt the concept of "Triple Bottom Line" comprised of "economic prosperity, environmental quality and social justice". The Triple Bottom Line is commonly referred to as "profit, planet and people". The research also finds that most of the banks focus on the "people" approach to comply with the Batam CSR Regulation. As a result, most of the CSR activities are similar, such as giving donations, financial assistance or scholarships to poor communities. This research concludes that the CSR activities of banks in Batam City have been used as a direct means of improving their corporate image. Thus, they enjoy "free marketing" through their CSR activities. However, up to the present time most banks in Batam City have no CSR monitoring and evaluation mechanisms, hence their CSR activities remain sporadic, irregular and unsustainable. As a result, the banks' CSR activities have not had significant impact on community development in Batam City.  It is then suggested by this research that a CSR Forum should be established because one of the functions of the forum, as mandated by the Batam CSR Regulation, is to monitor and evaluate the implementation of CSR to ensure that both the banks and the community enjoy the benefits of CSR.
Keywords
Corporate Social Responsibility,
Batam Regional Regulation,
banking
Publication Date
April, 2016
Citation Information
Elza Syarief. "Strategies of Banks in Batam City to Comply with Corporate Social Responsibility"
4th International Conference on Management, Leadership, and Governance (ICMLG 2016) Proceedings Terindex Scopus (disamakan dengan jurnal internasional)
(2016) p. 303 - 311 ISSN: 2049-6818
Available at: http://works.bepress.com/elza-syarief/4/