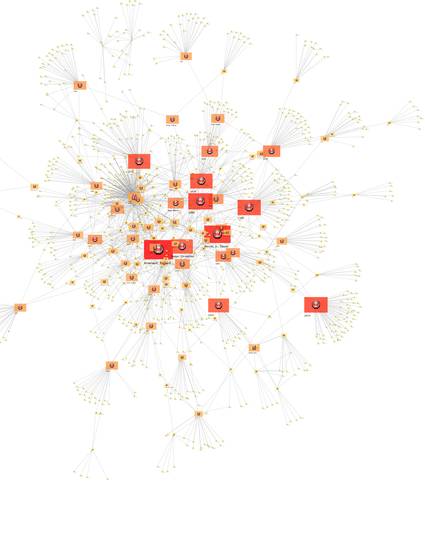 Image
Repeat Players in Multidistrict Litigation: The Social Network - Figure 4.pdf
(2016)
Description
This is a detailed, searchable graph of Figure 4: Lead Lawyer Network, Products Liability and Sales-Practices Multidistrict Proceedings, Betweenness Highlighted, which appears on page 28 of Repeat Players in Multidistrict Litigation: The Social Network.
Keywords
lead lawyers,
products liablity,
MDL,
multidistrict litigation,
settlements
Citation Information
UGA Legal Studies Research Paper No. 2016-04
Creative Commons license
This work is licensed under a Creative Commons CC_BY-ND International License.