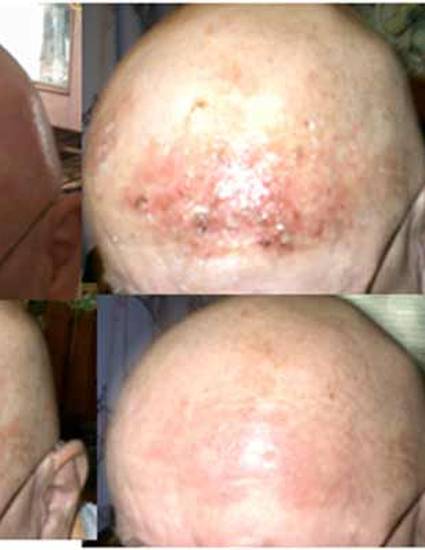 Article
Photodynamic Therapy: The Light Treatment for Cutaneous Non- Melanoma Malignancies
Current Cancer Therapy Review (2016)
Abstract
Photodynamic therapy has many treatment applications for malignant and premalignant lesions of the skin. The basic principle involves application of a photosensitizer followed by exposure of the target tissues to light. 5-aminolevulinic acid is a natural occurring compound in the heme biosynthesis pathway. Its metabolite protoporphyrin IX is a photosensitizer that has the ability to selectively damage premalignant, malignant, and certain abnormal tissues, rendering its wide application for use in actinic keratosis, Bowen's disease, and basal cell carcinoma. Adequate lesion preparation is critical for successful treatment. Ongoing research on the clinical use of photodynamic therapy, its potential impact in oncological patient management and on public health and cost is continuously evolving. The perfection of this light therapy on patient treatment awaits results of future clinical trials.
Keywords
photodynamic therapy,
photosensitizers,
non-melanoma,
skin cancer,
treatment
Publication Date
Fall December 30, 2016
DOI
10.2174/1573394712666160919104726
Citation Information
Edward Yu. "Photodynamic Therapy: The Light Treatment for Cutaneous Non- Melanoma Malignancies"
Current Cancer Therapy Review
Vol. 12 Iss. 2 (2016) p. 124 - 137
Available at: http://works.bepress.com/edwardyu/106/