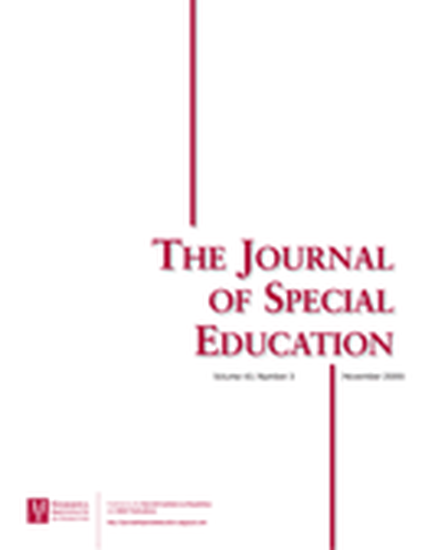 Article
Mainstreaming Programs: Design Features and Effects
The Journal of Special Education (1985)
Abstract
The twofold goal of this study was to review and analyze the design features and efficacy of mainstreaming as an educational approach to serving disabled students. Based on a predetermined set of criteria, 11 empirical studies of the effects of mainstreaming published from 1975 through spring, 1984 were selected for analysis from a total pool of 264 studies. Meta-analysis was the technique used to perform a quantitative synthesis of findings from the studies. Among the notable findings was that mainstreamed disabled students consistently outperformed nonmainstreamed students with comparable special education classifications. In addition, selected design features found in the extant effective-teaching literature to be associated with programs designed to provide for student differences were also found to be features of mainstreaming programs that showed greater proportions of positive than of negative outcomes.
Publication Date
December, 1985
Citation Information
Margaret C. Wang and Edward T. Baker. "Mainstreaming Programs: Design Features and Effects"
The Journal of Special Education
Vol. 19 Iss. 4 (1985)
Available at: http://works.bepress.com/ed_baker/11/