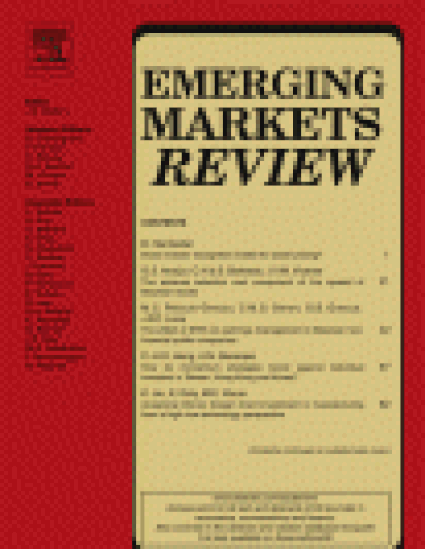 Article
Dependence of stock and commodity futures markets in China: Implications for portfolio investment
Emerging Markets Review (2014)
Abstract
We examine the recent trends in dependence structure between the fast-growing commodity markets and the stock markets in China. We address this issue by using copula functions that allow for measuring both average and tail dependence. Our results provide evidence of low and positive correlations between these markets, suggesting that commodity futures are a desirable asset class for portfolio diversification. By comparing the market risks of alternative portfolio strategies, we show that Chinese investors can take advantage of commodity futures during different times to realize risk diversification and downside risk reduction benefits.
Keywords
China; Commodity futures; Equity markets; Co-movement; Copulas; Portfolio risk management
Publication Date
December, 2014
Citation Information
Shawkat Hammoudeh, Duc Khuong Nguyen, Juan Carlos Reboredo and Xiaoqian Wen. "Dependence of stock and commodity futures markets in China: Implications for portfolio investment"
Emerging Markets Review
(2014)
Available at: http://works.bepress.com/duckhuong_nguyen/27/