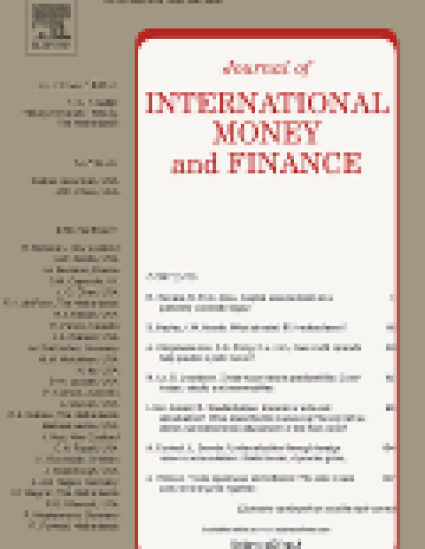 Article
Conditional Dependence Structure between Oil Prices and Exchange Rates: A Copula-GARCH Approach
Journal of International Money and Finance (2013)
Abstract
We study the conditional dependence structure between crude oil prices and U.S. dollar exchange rates using a copula-GARCH approach. Various copula functions of the elliptical, Archimedean and quadratic families are used to model the underlying dependence structure in both bearish and bullish market phases. Over the 2000–2011 period, we find evidence of significant and symmetric dependence for almost all the oil-exchange rate pairs considered. The rise in the price of oil is found to be associated with the depreciation of the dollar. Moreover, we show that Student-t copulas best capture the extreme dependence, and that taking the extreme comovement into account leads to improve the accuracy of VaR forecasts. Our main results remain unchanged when considering alternative GARCH-type specifications and the crisis period, but are sensitive to the use of raw returns.
Keywords
Copulas; Dependence measures; Crude oil price; U.S. dollar exchange rates; CML method
Citation Information
Riadh Aloui, Mohamed-Safouane Ben Aissa and Duc Khuong Nguyen. "Conditional Dependence Structure between Oil Prices and Exchange Rates: A Copula-GARCH Approach"
Journal of International Money and Finance
Vol. 32 Iss. 2 (2013)
Available at: http://works.bepress.com/duckhuong_nguyen/1/