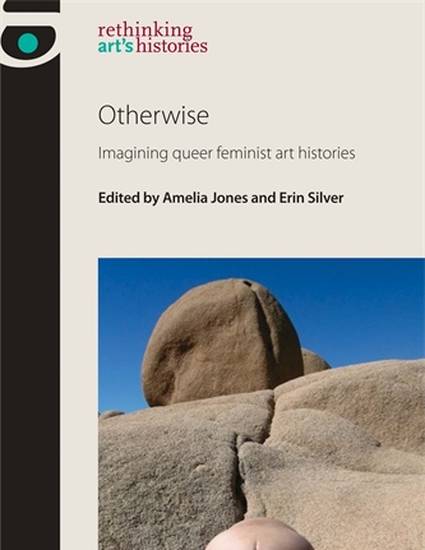 Contribution to Book
"On the Site of her Own Exclusion: Strategizing Queer Feminist Art History"
Otherwise: Imagining Queer Feminist Art HIstories (2015)
Abstract
This essay seeks a common ground for queer theory and feminism on the site of pleasure, a vexed but overlapping area between these two approaches to sex and gender. This essay imagines what this encounter might look like by using the film trilogy
and Europe will be stunned
(2007-11) by Israeli-born artist Yael Bartana as methodological inspiration, and claims this act as a queer feminist visual practice. Similar to Bartana's trilogy, which pictures the return of Jews to Poland, it then employs two fantasies drawn from the work of French gay activist Guy Hocquenghem to force an encounter between feminism and queer theory on the very ground that excludes their union.
Publication Date
Winter December, 2015
Editor
Amelia Jones and Erin Silver
Publisher
Manchester University Press
Series
Rethinking Art's Histories
Citation Information
Dore Bowen. ""On the Site of her Own Exclusion: Strategizing Queer Feminist Art History"" Manchester
Otherwise: Imagining Queer Feminist Art HIstories
(2015)
Available at: http://works.bepress.com/dore_bowen/24/