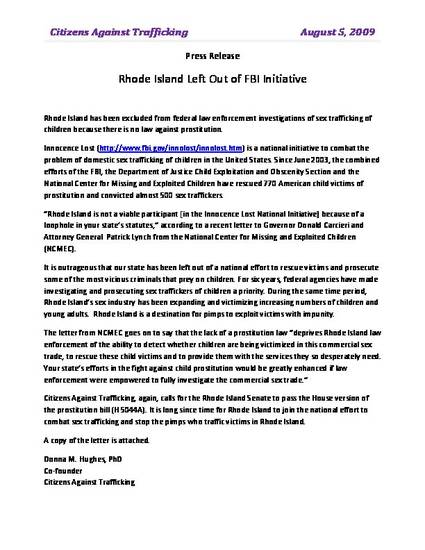 Other
Rhode Island Left Out of FBI Initiative
(2009)
Abstract
Rhode Island has been excluded from federal law enforcement investigations of sex trafficking of children because there is no law against prostitution.
Keywords
decriminalized prostitution,
Rhode Island,
sex trafficking,
federal investigations,
children
Publication Date
August 5, 2009
Citation Information
Hughes, Donna M. (2009, August 5). Rhode Island left out of FBI initiative. Rhode Island: Citizens Against Trafficking.
Creative Commons license
This work is licensed under a Creative Commons CC_BY-NC-ND International License.