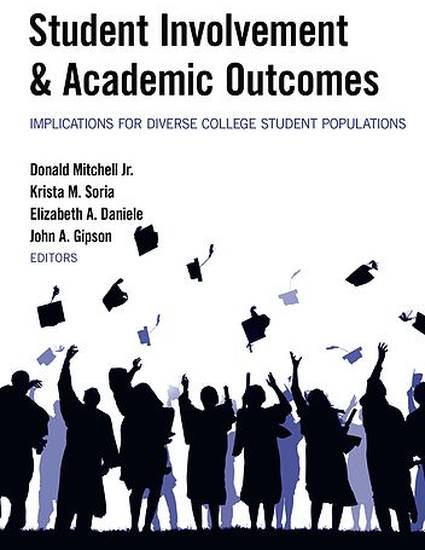 Contribution to Book
A Grounded Theory of the Influence of Black Greek-lettered Organizations on the Persistence of African Americans at a Predominantly White Institution
Student Involvement & Academic Outcomes: Implications for Diverse Student Populations (2015)
Abstract
For decades, scholars have documented that predominantly White institutions (PWIs) are not fully meeting the needs of African American students, as these students have reported social isolation, discrimination, and low social integration (Feagin, Vera, & Imani, 1996; Fleming, 1984; Harper, 2013). While the experiences of African American students at PWIs have been well documented, further research on best practices to retain and graduate African American students at PWIs is needed. One particular area where further research is merited concerns African Americans' involvement in Black Greek-lettered organizations (BGLOs).
Editor
D. Mitchell, Jr., K. M. Soria, E. A. Daniele, & J. A. Gipson
Series
Higher Education Theory, Policy, & Praxis
Citation Information
Mitchell, D., Jr. (2015). A grounded theory of the influence of Black Greek-lettered organizations on the persistence of African Americans at a predominantly White institution. In D. Mitchell, Jr., K. Soria, E. Daniele, & J. Gipson (Eds.),
Student involvement and academic outcomes: Implications for diverse college student populations
(pp. 75-92). New York, NY: Peter Lang.