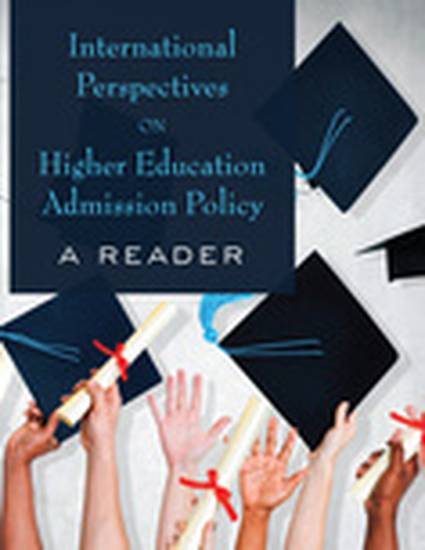 Contribution to Book
Diversity in American Graduate Education Admissions: Twenty-first-century Challenges and Opportunities
International Perspectives on Higher Education Admission Policy: A Reader (2015)
Abstract
While the legal precedent of affirmative action in U.S. higher education is well documented, graduate admissions practices that withstand strict scrutiny need further documentation. This chapter fills that gap in three ways. First, we briefly highlight the history of affirmative action in U.S. higher education as it relates to broadening the participation of URMs. Second, we offer best practices in U.S. graduate admissions that take into account the benefits of diversity while working within legal guidelines. We then close with considerations for future scholarship, policies, and practices.
Series
Higher Education Theory, Policy, & Praxis
Citation Information
Mitchell, D., Jr., & Daniele, E. (2015). Diversity in American graduate education admissions: Twenty-first-century challenges and opportunities. In V. Stead (Ed.),
International perspectives in higher education admission policy: A reader
(pp. 259-267). New York, NY: Peter Lang.