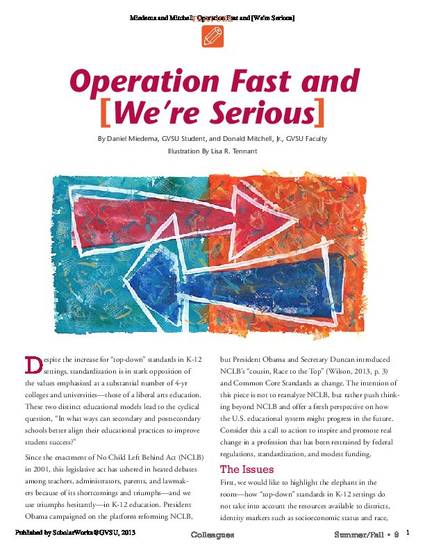 Popular Press
Operation Fast and [We're Serious]
Colleagues (2013)
Abstract
The intention of this piece is to push thinking beyond NCLB and offer a fresh perspective on how the U.S. educational system might progress in the future. Consider this a call to action to inspire and promote real change in a profession that has been restrained by federal regulations, standardization, and modest funding.
Citation Information
Miedema, D., & Mitchell, D., Jr. (2013). Operation fast and [we're serious].
Colleagues
,
10
(2), 9-11.