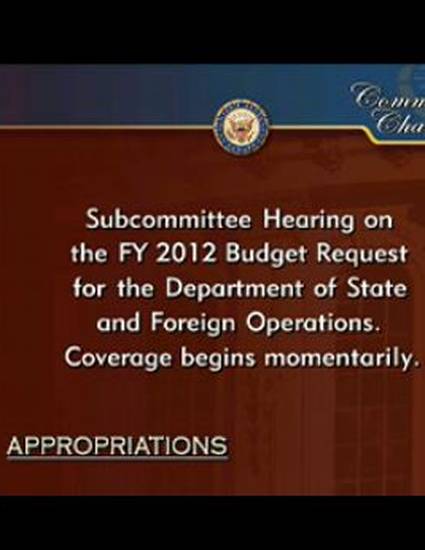 Video
Clip from Webcast of Hearing on FY 2012 State Department Budget, U.S. Senate Committee on Appropriations
(2011)
Description
An exchange
(at ~1:16)
between Senator Ron Johnson and Secretary of State Hillary Clinton in which Senator Johnson directly and specifically questions Secretary Clinton on Donald J. Kochan, Op-Ed., 
Reading Adam Smith in Arabic
, WALL ST. J., Feb. 17, 2011, at A17.
Publication Date
March 2, 2011
Citation Information
Clip from Webcast of Hearing on FY 2012 State Department Budget, U.S. Senate Committee on Appropriations (Mar. 2, 2011).