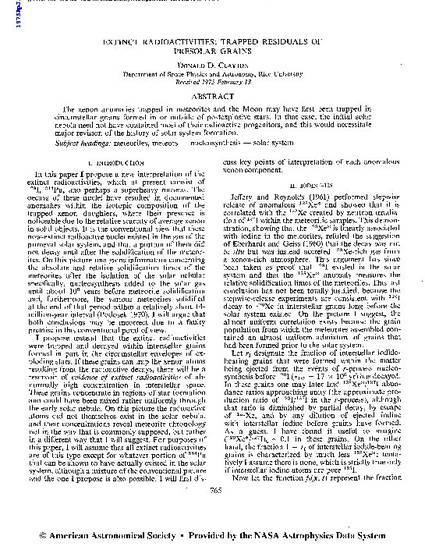 Article
Extinct Radioactivities: Trapped Residuals of Presolar Grains
The Astrophysical Journal
Publication Date
8-1-1975
Publisher
The American Astronomical Society
Abstract
The xenon anomalies trapped in meteorites and the moon may have first been trapped in circumstellar grains formed in or outside of postexplosive stars. In that case, the initial solar nebula need not have contained most of their radioactive progenitors, and this would necessitate major revision of the history of solar system formation.
Citation Information
Please use publisher's recommended citation.