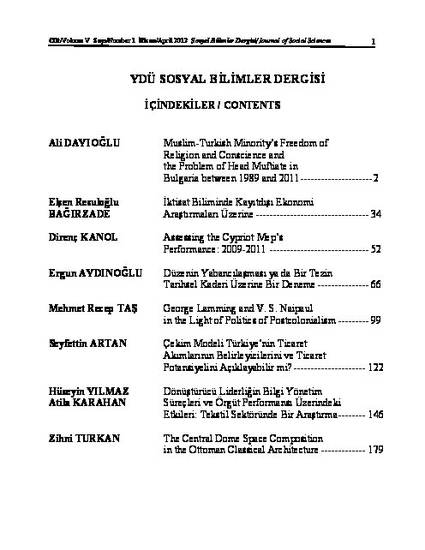 Article
Assessing the Cypriot MEPs' Performance: 2009-2011
Near East University Journal of Social Sciences (2012)
Abstract
The visibility of what the Members of the Parliaments do has serious consequences for accountability and democratic legitimacy. The Members of the European Parliament from various countries conduct their affairs without much visibility as a consequence of limited media focus on the European Parliament. Among these countries one can name the Republic of Cyprus. By relying on the number of reports, opinions, speeches, amendments, questions, motions for resolutions, written declarations, and attendance, this study aims to provide an assessment of Cypriot MEPs' performance so far. It also reports on the rate of activities motivated by national interest and looks at the voting behaviour to analyze loyalties. The paper includes a comparison between the Cypriot MEPs as well as a comparison of performance between the Cypriot MEPs and other MEPs.
Keywords
European Parliament,
Cypriot MEPs,
Democratic Deficit,
Accountability
Citation Information
Direnc Kanol. "Assessing the Cypriot MEPs' Performance: 2009-2011"
Near East University Journal of Social Sciences
Vol. 5 Iss. 1 (2012)
Available at: http://works.bepress.com/direnc_kanol/3/