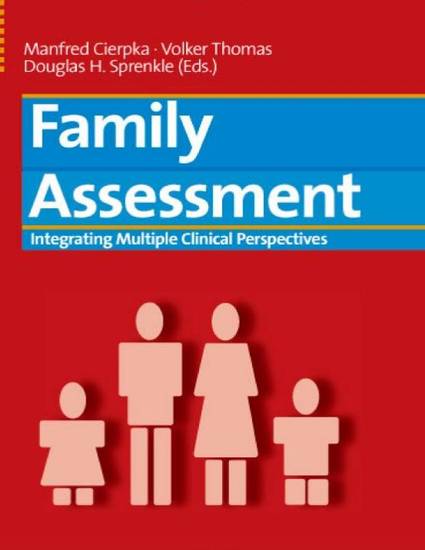 Contribution to Book
The Family's Social World
Counseling Faculty Bookshelf
Publication Date
1-1-2005
Abstract
About the book: This book on family assessment integrates psychodynamic and systemic perspectives in a unique way. U.S. and European authors draw from both perspectives and integrate their cultural backgrounds. In this book the family is evaluated on three levels: the individuals, the dyads and triads, and the family system. Interwoven with clinical examples the first part discusses the importance of the initial interview from the first contact with a family to goal setting and treatment planning. The second part presents the various clinical perspectives that underlie the three level model. These perspectives include the family's contextual factors such as its stage in the family life cycle, its social world, and related areas such as parenting styles and behavior. Finally, the third part presents some clinical applications focusing on the use of family sculpting procedures as assessment tools. This family assessment book is a true integration of theoretical perspectives and international expertise, edited and written by leading family assessment researchers in the United States and Europe.
Citation Information
Echevarria-Doan, S., Marquez, M., & Estrada, D. (2005). The family's social world. In M. Cierpka, V. Thomas, & D. Sprenkle (Eds.), Family assessment: Integrating multiple perspectives (pp.111-128). Seattle, WA: Hogrefe Publishers.