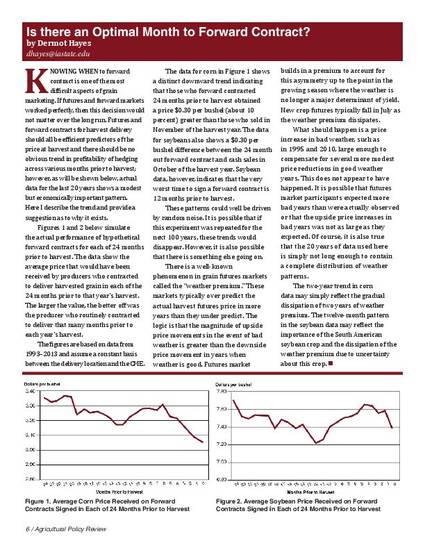 Article
Is there an Optimal Month to Forward Contract?
Agricultural Policy Review
Publication Date
1-1-2014
Abstract
Futures and forward contracts for harvest delivery should be efficient predictors of the price at harvest, with no obvious trend in profitability of hedging across various months. However, data collected from 1993 to 2013 reveals that there may actually be an economically optimal time for grain producers to forward contract.
Citation Information
Dermot J. Hayes. "Is there an Optimal Month to Forward Contract?" (2014)
Available at: http://works.bepress.com/dermot_hayes/90/