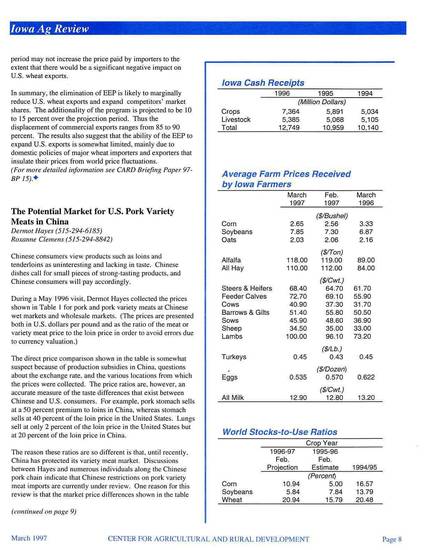 Article
The Potential Market for U.S. Pork Variety Meats in China
Iowa Ag Review
Abstract
Chinese consumers view products such as loins and tenderloins. as uninteresting and lacking in taste. Chinese dishes call for small pieces of strong-tasting products, and Chinese consumers will pay accordingly.
Citation Information
Dermot J. Hayes and Roxanne L. B. Clemens. "The Potential Market for U.S. Pork Variety Meats in China"
Available at: http://works.bepress.com/dermot_hayes/150/