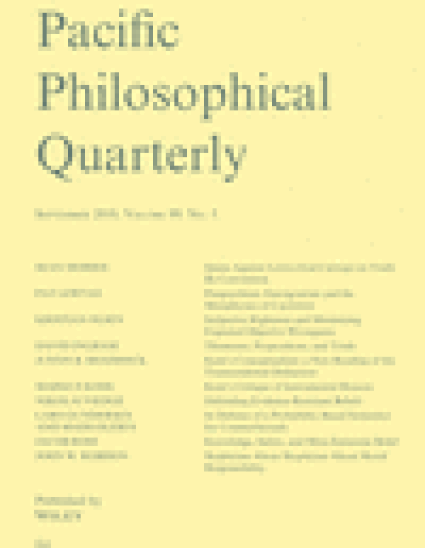 Article
Factivity Without Safety
Pacific Philosophical Quarterly (2008)
Abstract
I summarize Timothy Williamson's theory of knowledge, construct some counterexamples to it, and try to diagnose the problem in virtue of which those counterexamples arise. Then I consider possible responses. It turns out that only one of those responses is tenable, and that that response renders Williamson's theory a continuous piece of, rather than a radical paradigmatic break from, recent mainstream work in the theory of knowledge.
Publication Date
March, 2008
DOI
https://doi.org/10.1111/j.1468-0114.2008.00313.x
Citation Information
Dennis Whitcomb. "Factivity Without Safety"
Pacific Philosophical Quarterly
Vol. 89 Iss. 1 (2008) p. 143 - 149
Available at: http://works.bepress.com/dennis-whitcomb/18/