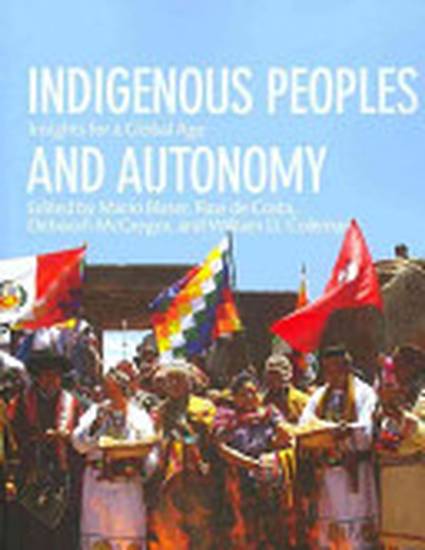 Book
Indigenous Peoples and Autonomy: Insights for a Global Age
(2010)
Abstract
When the UN adopted the Declaration on the Rights of Indigenous Peoples in 2007, it brought the negative effect of globalization on the lives of Indigenous peoples to the centre of public debate. The contributors to this innovative collection extend the discussion by asking, what can Indigenous peoples' experiences with and thoughts on globalization tell us about the relationship between globalization and autonomy and the meaning of the concepts themselves?
Indigenous Peoples and Autonomy brings together scholars from multiple disciplines and backgrounds who seek answers to this question in grounded case studies. Whether its focus is sea rights among Torres Strait Islanders, James Bay Cree co-governance, the transformation of East Cree spirituality, or the co-optation of linguistics by Mayan activists, each chapter opens a window to view how Indigenous people are engaging with and challenging globalization and Western views of autonomy.
Indigenous Peoples and Autonomy will play a critical in role in public debate as non-state actors take a more prominent role on the global stage. This book will be of interest not only to scholars in globalization and indigenous studies but to anyone who wants a deeper understanding of postcolonial resistance movements.
Editor
Mario Blaser, Ravi de Costa, Deborah McGregor, William D. Coleman
Citation Information
Deborah McGregor. Indigenous Peoples and Autonomy: Insights for a Global Age. Vancouver(2010)
Available at: http://works.bepress.com/deborah-mcgregor/5/