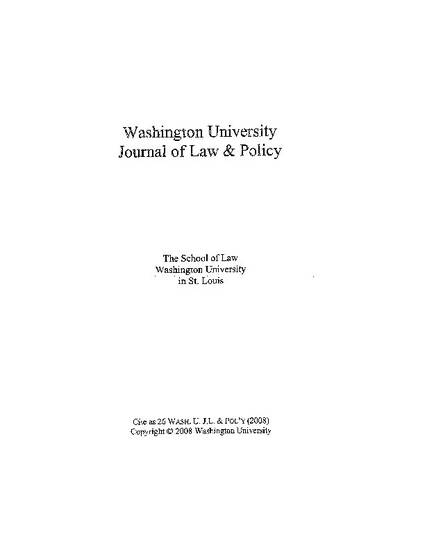 Article
Economics, Law and Institutions: The Shaping of Chinese Competition Law
Washington University Journal of Law & Policy (2008)
Abstract
China has been considering enactment of an anti-monopoly (antitrust) law since 1993, and it has now enacted such a law. Given the potential importance of this legislation, there is much uncertainty about what the enactment means and what roles it is likely to play in influencing the development of the Chinese economy. This article applies a neo-institutionalist analysis in examining some of the factors that have influenced the shaping of the legislation and that are likely to influence the operation of competition law and its organizations. The main argument is that the central dynamic in both the creation of the statute and its structuring has been the interaction of Chinese economic policy institutions with foreign pressures (institutional mechanisms intended to "push" the Chinese decision makers in certain directions) and foreign cognitive influence (cognitive factors that accord influence to foreign organizations, experience, and laws). These interactions also provide insights into how the law is likely to be applied. The paper also explores these two concepts - foreign pressure and foreign cognitive influence - in relation to the theory of institutional change.
Citation Information
Economics, Law and Institutions: The Shaping of Chinese Competition Law, 26
Washington University Journal of Law & Policy
271 (2008).