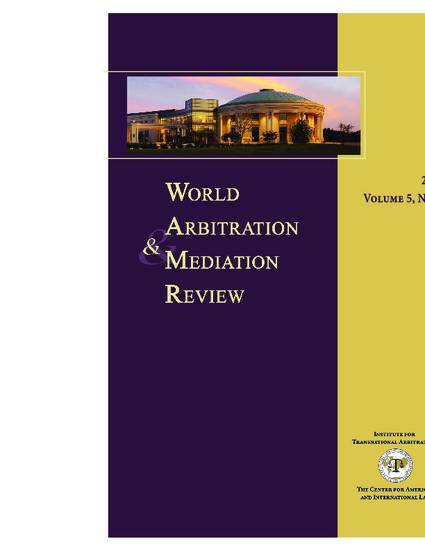 Article
The Independence and Impartiality of Legal Systems
World Arbitration & Mediation Reports (2011)
Abstract
As lawyers, we often focus on the independence and impartiality of a judge or of an arbitrator. At least as important, however, is whether the system itself is independent or impartial. This is particularly true given that the task of building robust rule of law around the world is an initiative near the top of many foreign policy lists and that a central component of robust rule of law is the existence of a system of independent and impartial courts and tribunals. But what does it mean to require independence and impartiality at the level of the system rather than in a particular court or judge within the system? In this editorial comment, I trace in broad terms the internationally shared concept of impartial and independent courts and the fundamental place this concept has in both efforts to ensure justice and good governance.
Keywords
Rule of Law,
Impartiality,
Independence
Citation Information
David D. Caron. "The Independence and Impartiality of Legal Systems"
World Arbitration & Mediation Reports
Vol. 5 (2011)
Available at: http://works.bepress.com/david_caron/131/