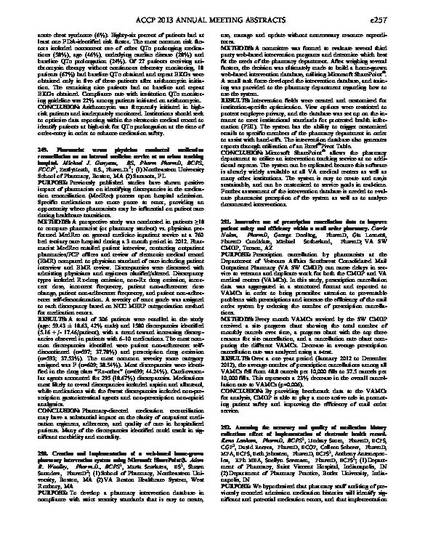 Presentation
Assessing the Accuracy and Quality of Medication History Collection: Effect of Implementation of Electronic Health Record
ACCP Annual Meeting
Document Type
Conference Proceeding
Publication Date
1-1-2013
Additional Publication URL
http://www.accp.com/meetings/abstracts.aspx
Abstract
Abstract from 2013 ACCP Annual Meeting, Alburquerque, New Mexico.
Rights
This is an electronic copy of a conference proceeding. Archived with permission. The Author(s) reserve all rights.
Citation Information
Kena Lanham, Lindsay Saum, David J. Reeves, Colleen Scherer, et al.. "Assessing the Accuracy and Quality of Medication History Collection: Effect of Implementation of Electronic Health Record"
ACCP Annual Meeting
(2013)
Available at: http://works.bepress.com/david-reeves/7/