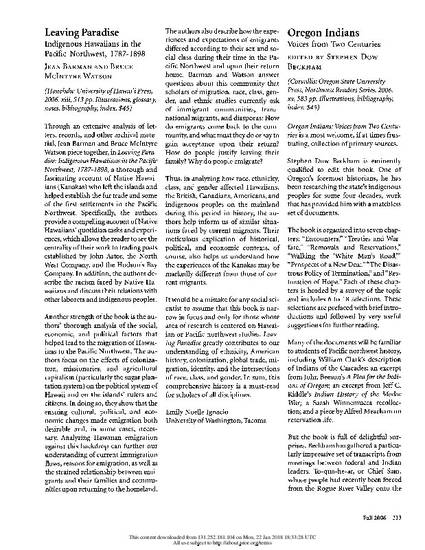 Other
Review of Oregon Indians: Voices from Two Centuries by Stephen Dow Beckham
(2006)
Abstract
Oregon Indians: Voices from Two Centuries
is a most welcome, if at times frustrating,
collection of primary sources.
Keywords
Indians -- Oregon -- History -- Sources
Publication Date
Fall 2006
Citation Information
Peterson del Mar, David. Review of "Oregon Indians: Voices from Two Centuries" by Stephen Dow Beckham, Pacific Northwest Quarterly, Vol. 97, No. 4 (Fall, 2006), pp. 213-214.