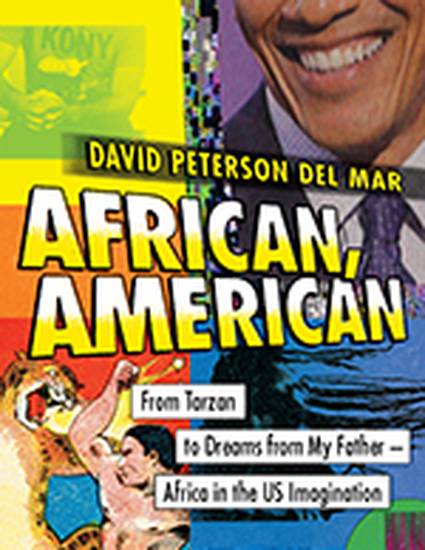 Book
African, American: From Tarzan to Dreams of My Father—Africa in the U.S. Imagination
(2017)
Abstract
Africa has long gripped the American imagination. From the Edenic wilderness of Edgar Rice Burroughs's Tarzan novels to the 'black Zion' of Garvey's Back-to-Africa movement, all manner of Americans - whether white or black, male or female - have come to see Africa as an idealized stage on which they can fashion new, more authentic selves. In this remarkable, panoramic work, David Peterson del Mar explores the ways in which American fantasies of Africa have evolved over time, as well as the role of Africans themselves in subverting American attitudes to their continent.
Spanning seven decades, from the post-war period to the present day, and encompassing sources ranging from literature, film and music to accounts by missionaries, aid workers and travel writers, African, American is a fascinating deconstruction of 'Africa' as it exists in the American mindset.
Keywords
Popular culture -- United States -- African influences,
United States -- Civilization -- African influences,
Africa -- In popular culture,
Africa -- History -- 20th century,
Africa -- Politics and government
Citation Information
Peterson del Mar, David. 1. African, American: From Tarzan to Dreams of My Father—Africa in the U.S. Imagination, 2017, Zed Books.