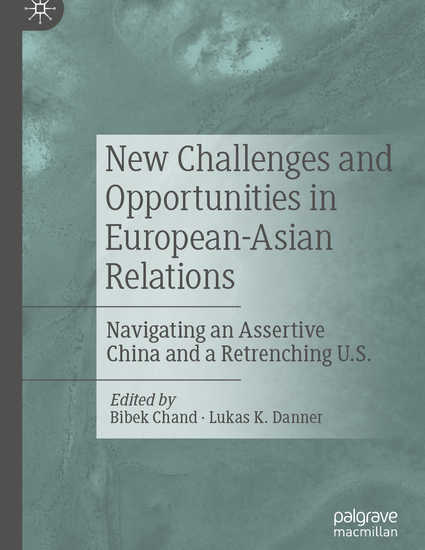 Contribution to Book
An Analysis of EU Free Trade Agreements and Negotiations with Southeast Asian Countries
New Challenges and Opportunities in European-Asian Relations: Navigating an Assertive China and a Retrenching U.S. (2021)
Abstract
This chapter examines the EU's interactions on the level of FTAs with Southeast Asian countries with a focus on two sets of ASEAN states: Vietnam and Singapore, where deals have been concluded and are in effect as of 2019 and 2020, respectively. It also covers Indonesia and Thailand, with which negotiations are ongoing since 2016 and on hold since 2014, respectively. The authors assess the successes and challenges in attaining these FTAs within the backdrop of the strategic concerns over the rise of China and growing U.S. retrenchment, particularly within the context of Southeast Asia.
Keywords
Asia,
Europea,
European-Asian Relations,
FTA,
Free Trade Agreement,
EU,
Vietnam,
Singapore,
Viet Nam,
Indonesia,
Thailand
Publication Date
May, 2021
Editor
Bibek Chand & Lukas K. Danner
Publisher
Palgrave Macmillan
DOI
10.1007/978-3-030-68632-1_6
Citation Information
Bibek Chand and Lukas K Danner. "An Analysis of EU Free Trade Agreements and Negotiations with Southeast Asian Countries"
New Challenges and Opportunities in European-Asian Relations: Navigating an Assertive China and a Retrenching U.S.
(2021)
Available at: http://works.bepress.com/dannerlu/91/