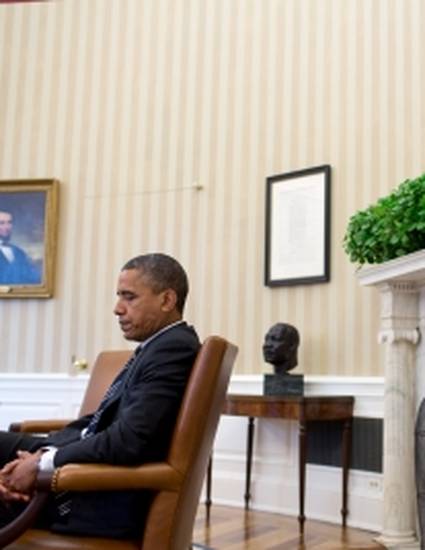 Popular Press
No one Becomes President Lamenting a Secular Humanist
New Canadian Media (2016)
Abstract
When he wrote about a galaxy far, far away (the United States, in the early days of Ronald Reagan's Presidency), Barack Obama remembered the nights he spent in college dorms with "the more politically active black students.
The foreign students. The Chicanos. The Marxist professors and structural feminists and punk-rock performance poets" who discussed "Franz [sic] Fanon".
He may not quite recall how to spell the name of the anti-colonial activist and intellectual, but he knows how to evoke the motley crew of immigrants and minorities that God-fearing American politicians are so often willing to associate with the dark side.
As we gear up for Star Wars Rogue One, many people seem surprised that Obama might be able to find common ground with the "gregarious" Donald Trump, a reality TV star who believes in monetizing pain and suffering. Trump's approach, however, is not something plucked from the realm of science-fiction.
It is all too familiar to the 44th President of the United States who has graciously hosted celebrities who have achieved renown by monetizing pain and suffering, happily accepted their donations to the Democratic Party and made sure to reward them with medals of freedom and nights to remember at the White House.
We need to talk more, not less, about this pragmatism if we are to make sense of the connections between Trump and Obama and, more broadly, the links between the type of authoritarianism that repels liberals in Canada and the U.S. and the kind of exclusionary behaviour that liberals are wont to ignore.
Keywords
Edward Said,
Donald Trump,
Barack Obama
Publication Date
Fall November 26, 2016
Citation Information
Daniel McNeil. "No one Becomes President Lamenting a Secular Humanist"
New Canadian Media
(2016)
Available at: http://works.bepress.com/danielmcneil/26/