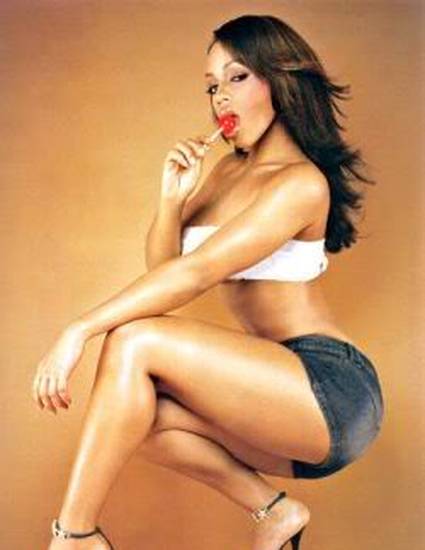 Book
Sex and Race in the Black Atlantic: Mulatto Devils and Multiracial Messiahs
(2010)
Abstract
Lyrical, sophisticated and timely, acclaimed scholar Daniel McNeil's book, Sex and Race in the Black Atlantic: Mulatto Devils and Multiracial Messiahs unearths the 'liberal lies' that so often surround the experience of multiraciality. What makes this book so spectacular is McNeil's attention to detail as he traces the insights of Black Atlantic studies, asking how it pertains to the field of critical mixed race studies. McNeil deftly travels from Britain to North America and back again, asking important questions about how we understand the complex relationship between Blackness and multiracial identity. This is the first book to carefully unravel what McNeil smartly calls the 'self-fashioning' of mixed-race individuals, examining the mutually constituted vectors of race, class and gender in his analysis. The range of sources is impressive and eclectic. A dazzling contribution to the field of critical mixed race scholarship and a must-read for anyone working in the field.
—Minelle Mahtani, Associate Professor, Department of Geography and Program in Journalism, University of Toronto
Drawing on a fascinating and eclectic range of literary, television and film resources, as well as first-hand interviews with mixed race individuals, Sex and Race in the Black Atlantic is a fantastic contribution to the existing literature on racial mixing and mixedness, and will appeal to a readership looking for a refreshing and thought-provoking change of focus and debate in this field.
—Chamion Caballero, Senior Research Fellow, Weeks Centre for Social and Policy Research, London South Bank University
McNeil illuminates harrowing accounts and insidious perceptions of mixed-race that exist across Canada, America and Britain. His monograph charts the transgression of the "colour-line", exploring the subjectivity of those compelled to negotiate a mixed-race heritage while providing a critical intervention into the discourse of mixed-race as the contemporary cosmopolitan signifier of a post-racial future. These issues leap from the pages as he draws upon influential figures and popular culture ranging from Philippa Schuyler to Barack Obama … the study is fruitful in its exploration of how mixed-race has been and is perceived as a battlefield, without tip-toeing around sensitive issues …This book will be of primary relevance to academics and students who require a refreshing critical alternative to the lingering racist perceptions of the mixing of races, as well as the multiculturalist normalisation and the "post-racial" consumption of mixed-race identity.
—Zaki Nahaboo, Runnymede Trust
McNeil has linked theories and philosophies to literature and contemporary TV/film in a way that provides the reader with understandable examples and brings the text to life.
—Muli Amaye, Black Arts Alliance
Keywords
African and Black Diaspora
Citation Information
Daniel McNeil. Sex and Race in the Black Atlantic: Mulatto Devils and Multiracial Messiahs. London(2010)
Available at: http://works.bepress.com/danielmcneil/1/