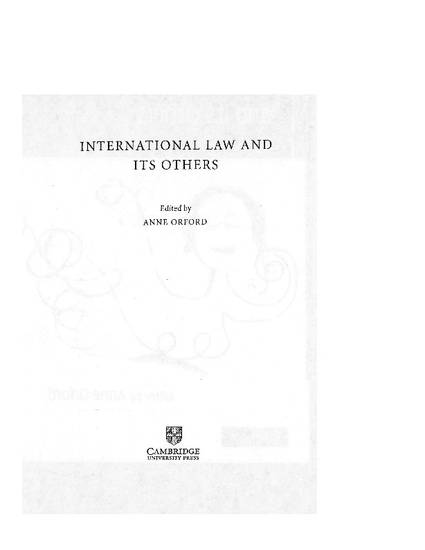 Article
Corporate power and global order
School of Law Faculty Publications (2006)
Abstract
In this chapter the author suggests that our understanding of transnational regulation and global governance would be enriched were we to think about corporations not as the 'private' other to the 'public' nation-state, but rather as legal institutions performing public regulatory functions with public welfare effects not unlike nation-states. At the same time, I suggest how a focus on the role of corporate activity and decision-making in global governance can expose new sites for political contestation and new strategies for intervention by regulators, policy-makers and activists seeking to harness and shape corporate power more effectively for the public good.
Publication Date
January 1, 2006
Citation Information
Dan Danielsen, Corporate Power and Global Order, in INTERNATIONAL LAW AND ITS OTHERS, edited by Anne Orford, (Cambridge University Press, 2006).