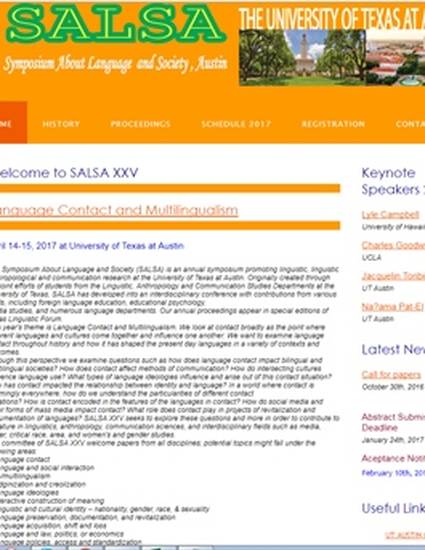 Presentation
Japanese Honorific Use as Indexical of the Speaker's Situational Stance: Towards a New Model
Twelfth Annual Symposium About Language and Society (2005)
Abstract
Traditional analyses describe Japanese honorific use as determined by situational factors such as formality and the social status of the addressee or referent. The traditional model is inadequate to account for actual patterns of honorific use in which speakers rountinely shift honorific levels within a single situational context. This paper analyses the use of humble forms for self-reference in the context of speeches at Japanese wedding receptions. Rather than consistently using humble forms throughout their entire speech, wedding speakers shifted between humble and non-humble verb forms to index shifts in their stance towards the speech situation and the social role of wedding speaker. Humble forms were used for speech acts in which the speaker announced his/her actions in the conventionalized role of wedding speaker. By contrast, speakers shifted to non-humble forms to distance themselves from and comment upon their performance in the wedding speaker role. The data demonstrate that the use of humble forms cannot be accounted for solely by external situational factors, but rather indexes the speaker's stance towards the situation and the social persona s/he wishes to project.
Citation Information
Cynthia Dunn. "Japanese Honorific Use as Indexical of the Speaker's Situational Stance: Towards a New Model"
Twelfth Annual Symposium About Language and Society
(2005)
Available at: http://works.bepress.com/cynthia-dunn/10/