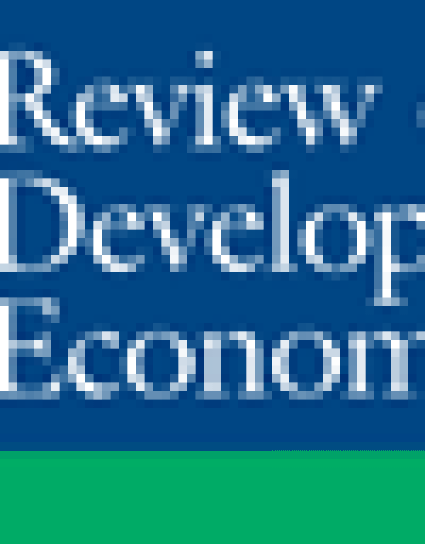 Article
Economic Growth and Wage Stagnation in Peru: 1998-2012
Review of Development Economics (2015)
Abstract
In the last two decades, the Peruvian economy exhibited rapid growth. Moreover, the composition of the labor force improved in terms of education and experience, two variables which are typically associated to higher human capital. The average worker in 2012 had a higher level of education and was one and a half years older than in 1998, reflecting the impact of the demographic transition. However, the average real wage was roughly constant. We show that a decline in the wage premium for education, and to a minor extent for experience, is responsible for the lack of growth in the average real wage. Had these two premia remained constant throughout the period of analysis, average labor earnings would have increased by about 2.6 percent per year, of which 0.7 percentage points are accounted for the changes in the composition of the labor force in terms of age and education. We explore the role of the relative supply of workers with different levels of human capital as an explanation for the decline in the wage premium for education. Finally, we analyze the implications of these findings for some macroeconomic variables, as earnings and wage inequality, the labor share and total factor productivity.
Publication Date
May, 2015
Citation Information
Carlos Urrutia and Peter Paz. "Economic Growth and Wage Stagnation in Peru: 1998-2012"
Review of Development Economics
Vol. 19 Iss. 2 (2015) p. 328 - 345
Available at: http://works.bepress.com/currutia/11/