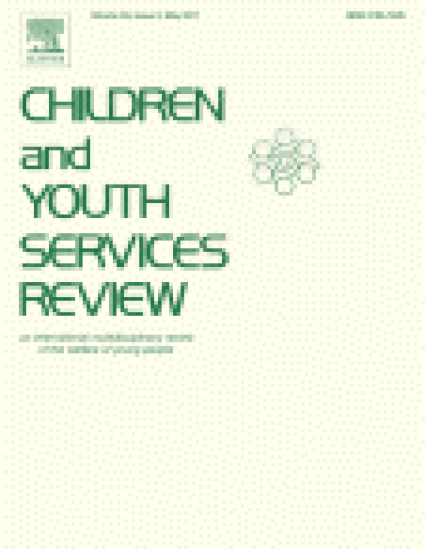 Article
Reflections on citizen–state child welfare partnerships : listening to citizen review panel volunteers and agency liaisons.
Children and Youth Services Review (2011)
Abstract
Objective
Previous research pertaining to the citizen review panel (CRP) initiative indicates that discrepancies exist between panel member and state agency liaison perceptions of CRP effectiveness in fulfilling the CAPTA CRP mandate. This study explores the impressions of both CRP members and liaisons involving barriers to effective CRP–state child welfare partnerships and recommendations to improve the relationship, provided through narrative survey responses from CRP liaisons from 30 states and D.C. and panel members from 32 states and D.C. Thematic categories which emerged from analyses of these responses are discussed, and a conceptual model and substantive-level theory of the CRP–child protective services (CPS) relationship developed from the results are presented.
Results
The complex nature of CRP–CPS relationships emerged as the central theme among CRP members' and liaisons' responses. Liaisons and CRP members identified a need for CRP members to become more educated globally on child welfare despite the relatively high level of education and experience of much of the sample. Difficulties encountered by panel members in the effort to partner surfaced in themes of mistrust and skepticism about the worth of citizen participation in child protection. Negative agency attitudes, lack of role clarity, and lack of commitment to authentic partnership were cited as negative influences upon the relationship by both liaisons and CRP members. The most important preferred outcome of the partnership was that citizen volunteers would become more knowledgeable partners who could meaningfully contribute to child welfare efforts. A second desired outcome important to CRP members was to form a shared vision with CPS.
Conclusions
Findings imply that when key components of mutual respect, legitimacy, CPS knowledge, shared vision, authenticity, citizen engagement, honest communication, and a serious, deliberative process are in any way impeded, the partnership is vulnerable to breakdown, and intended outcomes may be compromised.
Implications
Important relational difficulties that have formed barriers between volunteers and CPS agencies have been identified, and results suggest specific issues to target for improvement. These findings can prompt a more informed discourse about the challenges and opportunities presented when attempting to engage citizens in child welfare practice and policy-making, and can lead to new research paths. Suggestions for such efforts are offered.
Keywords
Citizen review panels,
Child welfare systems,
Grounded theory,
Citizen participation,
Child abuse
Publication Date
May, 2011
DOI
10.1016/j.childyouth.2010.11.003
Citation Information
Valerie Bryan, Crystal Collins-Camargo and Blake Jones. "Reflections on citizen–state child welfare partnerships : listening to citizen review panel volunteers and agency liaisons."
Children and Youth Services Review
Vol. 33 Iss. 5 (2011) p. 612 - 621 ISSN: 0190-7409
Available at: http://works.bepress.com/crystal-collins-camargo/25/