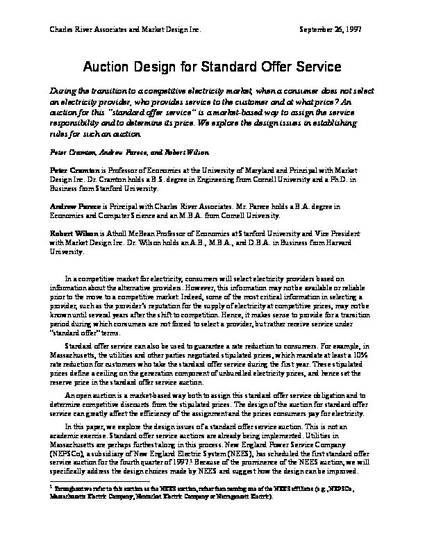 Presentation
Auction Design for Standard Offer Service
MDI Report (1997)
Abstract
During the transition to a competitive electricity market, when a consumer does not select an electricity provider, who provides service to the customer and at what price? An auction for this "standard offer service" is a market-based way to assign the service responsibility and to determine its price. We explore the design issues in establishing rules for such an auction.
Publication Date
July, 1997
Citation Information
Peter Cramton, Andrew Parece and Robert Wilson. "Auction Design for Standard Offer Service"
MDI Report
(1997)
Available at: http://works.bepress.com/cramton/73/