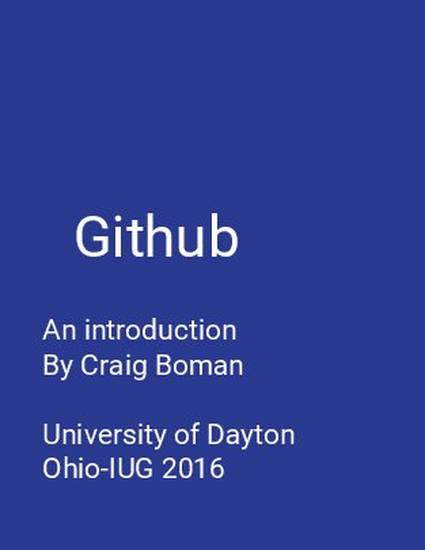 Presentation
Github: An Introduction
Innovative Users Group
Document Type
Conference Presentation
Publication Date
10-7-2016
Place of Publication
Dublin, OH
Abstract
Tech startups have been using version control software to maximize their collaborative technology projects since their inception, but what more can librarians do to leverage this suite of tools? In this presentation, we will briefly describe how version control apps like Github may drastically improve technology collaborations in your library, specifically ILS web refreshes. After the Github introduction, those who participated in the pre-conference "hackathon" session will discuss their projects and talk about the successes and challenges they encountered.
Citation Information
Craig A. Boman. "Github: An Introduction"
Innovative Users Group
(2016)
Available at: http://works.bepress.com/craig_boman/7/