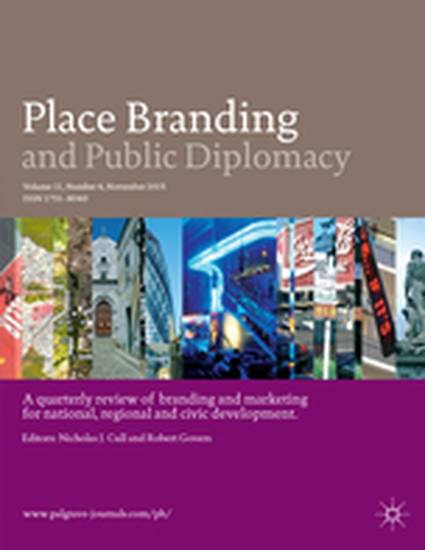 Article
Branding Orthodoxy: Religious Diplomacy and the Makarios Legacy in Sub-Saharan Africa
Place Branding and Public Diplomacy (2017)
Abstract
 This article investigates religious diplomacy and its branding potential
and power ramifications, focusing on Cypriot missionary work in Sub-Saharan Africa.
It analyses the diplomacy of Archbishop Makarios III, the first President of the
Republic of Cyprus, who branded Orthodoxy as an anti-colonial alternative to the
African 'colonial religions'. Makarios used religious diplomacy instrumentally for
domestic and international legitimacy as well as for enhancing Cypriot statehood
during periods of internal and external contestation. The article also examines the
current work of the Greek Orthodox (Cypriot) Mission in Kenya, the continuities and
shifts with regard to the initial aims of Makarios's religious diplomacy. It looks at the
extent to which the Mission has been internationalized and potential to function as a
'reverse mission' also representing Kenyan-Africans in Cyprus. The article is based
on archival research, press coverage, interviews and participatory observation.
Keywords
religious diplomacy; branding; Orthodoxy; missionary work; anti-colonialism; Cyprus
DOI
10.1057/s41254-016-0034-6
Citation Information
Costas M. Constantinou and Maria Tselepou. "Branding Orthodoxy: Religious Diplomacy and the Makarios Legacy in Sub-Saharan Africa"
Place Branding and Public Diplomacy
Vol. 13 Iss. 3 (2017) p. 179 - 193
Available at: http://works.bepress.com/costas_constantinou/56/