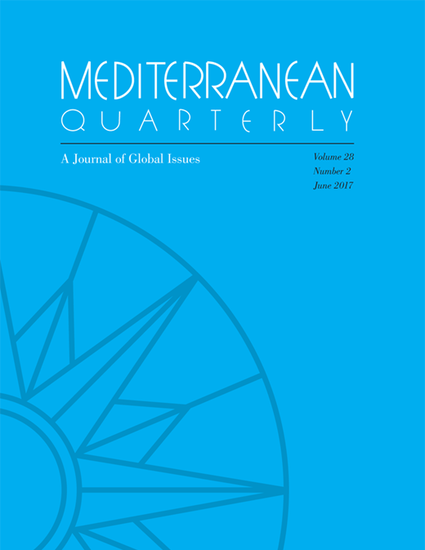 Article
Participation, Competition, and the Quality of Democracy in Greece
Mediterranean Quarterly (2017)
Abstract
This essay assesses participation and competition in the quality of democracy in Greece. Theoretically, the quality of democracy is assessed in three interrelated dimensions: procedure, result, and content. Procedure encompasses the character and working of the environment in which governance takes place, and it is assessed through the rule of law, accountability, and participation and competition. Result refers to the overall quality of government performance and citizen satisfaction. Content involves the quality of the substance of governance. Using diverse indices and quantitative data, the essay assesses the participation and competition dimensions of the quality of democracy in post-1974 Greece. It concludes that the country's quality of democracy is fair but in need of improvement.
Keywords
participation,
competition,
debt crisis,
democratic governance,
Greek government
Publication Date
June 1, 2017
DOI
10.1215/10474552-4164270
Citation Information
Constantine P. Danopoulos. "Participation, Competition, and the Quality of Democracy in Greece"
Mediterranean Quarterly
Vol. 28 Iss. 2 (2017) p. 53 - 79 ISSN: 1047-4552
Available at: http://works.bepress.com/constantine_danopoulos/158/