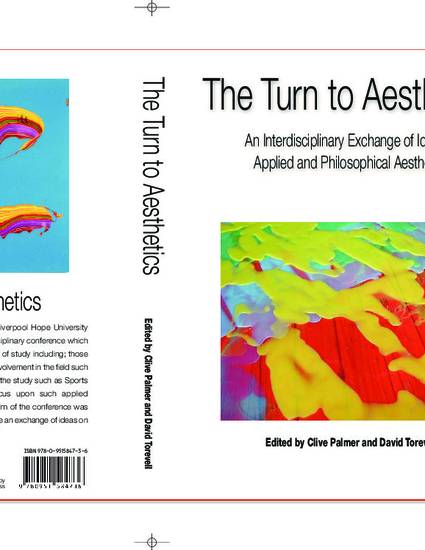 Book
The Turn to Aesthetics: An Interdisciplinary Exchange of Ideas in Applied and Philosophical Aesthetics
(2008)
Abstract
Chapters and proceedings from an international conference on Aesthetics held at Liverpool Hope University 5th–8th June 2007. This was a wide-ranging inter-disciplinary conference which encouraged submissions from three general strands of study including; those subjects which have enjoyed a substantial history of involvement in the field such as Theology and Philosophy, those relatively new to the study such as Sports Studies and Management, and those which focus upon such applied dimensions as the Arts and Education. The overall aim of the conference was to learn from interdisciplinary debate and to encourage an exchange of ideas on research of the highest quality.
Publication Date
Summer September, 2008
Editor
Clive Palmer and David Torevell (Editors) with a Foreword by Graham McFee
Publisher
Liverpool Hope University Press
Citation Information
Palmer, C. and Torevell, D. (Eds.) (2008)
The turn to aesthetics: An interdisciplinary exchange of ideas in applied and philosophical aesthetics.
Liverpool Hope University Press, UK. ISBN: 978-0-9515874-3-6.
Creative Commons license
This work is licensed under a Creative Commons CC_BY-NC-SA International License.