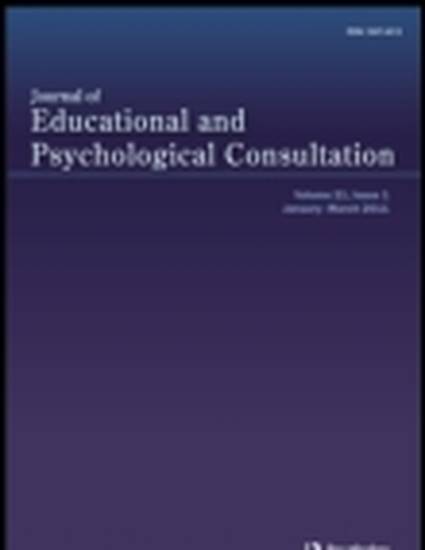 Article
Examination of Critical Features and Lessons Learned for Implementation of a Tier 2 Intervention System for Social Behavior
Journal of Educational and Psychological Consultation (2015)
Abstract
This article reviews Check-In, Check-Out (CICO; Hawken & Horner) as an intervention within a multitiered system of support. Although literature has emerged demonstrating successful intervention outcomes for a wide range of students insufficient attention has focused on the administrative and organizational systems needed for high-fidelity, sustained adoption of these practices to maximize student outcomes. We address this need by demonstrating how to explicitly and systematically embed CICO into the multitiered system of supports by reviewing data, systems, and practices needed to sustain high-quality Tier 2 interventions such as CICO. One school district's systems implementation data and student outcome data are shared highlighting lessons learned during training, initial implementation, and follow-up related to CICO systems in schools. The article emphasizes the roles of school psychologists as well as the importance of collaboration with other educators in CICO implementation.
School-wide Positive Behavior Interventions and Supports (SWPBIS) is a prominent framework for implementing a multitiered system of support (MTSS). With a clear focus on systemic implementation, SWPBIS offers a well-defined blueprint for proven school reform. The literature supporting the implementation of SWPBIS across tiers is robust proven school reform and implementation in over 18,000 schools in the United States (
www.pbis.org
) suggests SWPBIS is feasible. This article focuses on Check-In, Check-Out as a Tier 2 behavioral intervention within an MTSS. Although research has demonstrated successful outcomes for students participating in CICO, limited fidelity of implementation often undermines outcomes An implementation framework highlighting the role of consultation in CICO is presented as an interaction of school-wide systems, data and evaluation, and CICO practices to support sustained, high-fidelity implementation. A case example with one school district implementing CICO is shared.
Publication Date
April, 2015
DOI
10.1080/10474412.2014.929953
Citation Information
Billie Jo Rodriguez, Amy Campbell, Sarah Fairbanks Falcon and Christopher Borgmeier. "Examination of Critical Features and Lessons Learned for Implementation of a Tier 2 Intervention System for Social Behavior"
Journal of Educational and Psychological Consultation
Vol. 25 Iss. 2-3 (2015)
Available at: http://works.bepress.com/christopher_borgmeier/17/