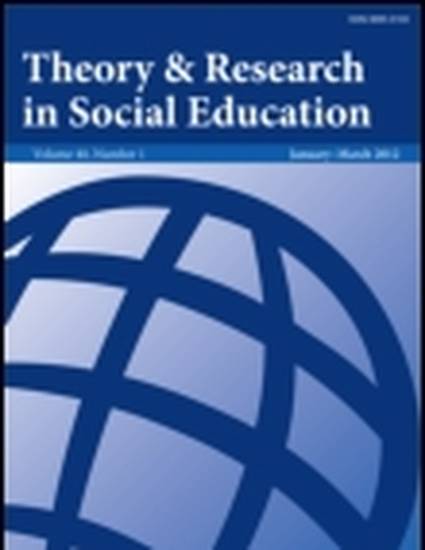 Article
Race and histories: Examining culturally relevant teaching in the U.S. history classroom
Theory & Research in Social Education (2013)
Abstract
In this practitioner research study, the author, a White social studies teacher, examined the intersection between his students' race/ethnicity and their experiences learning history. Using critical race theory as a lens, the author employed mixed methods, analyzing teacher journaling, classroom artifacts, and student reflections, as well as survey and interview data from the students of color. The results showed that the teacher's attempt to use culturally relevant pedagogy had a positive impact on his students of color, but his pedagogy could also be improved with a greater inclusion of more ethnic and racial histories and examinations of U.S. history from international perspectives. This study highlights the importance of White teachers listening to the voices of their students of color when planning instruction.
Citation Information
Christopher C. Martell. "Race and histories: Examining culturally relevant teaching in the U.S. history classroom"
Theory & Research in Social Education
(2013)
Available at: http://works.bepress.com/christopher-martell/15/