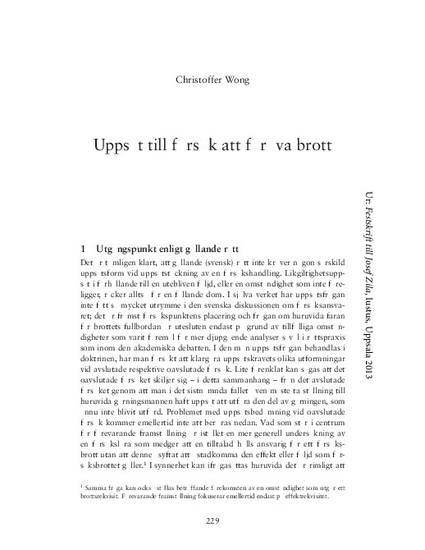 Contribution to Book
Uppsåt till försök att föröva brott (Intention in Attempted Crimes)
Festskrift till Josef Zila (2013)
Abstract
This paper discusses the nature of the intention required in attempted crimes. It describes the reasons given by the author of the Penal Code for the particular formulation of the requirement under Swedish law, i.e. that a specific/direct intent to attain the result is not required. Indifference (or formerly, dolus eventualis) is therefore sufficient as the guilt element of an attempted crime.
Publication Date
October, 2013
Citation Information
Christoffer Wong, "Uppsåt till forsök att föröva brott", i:
Festskrift till Josef Zila
, A. Anderberg (red.), Iustus, Uppsala 2013, s. 229–238.