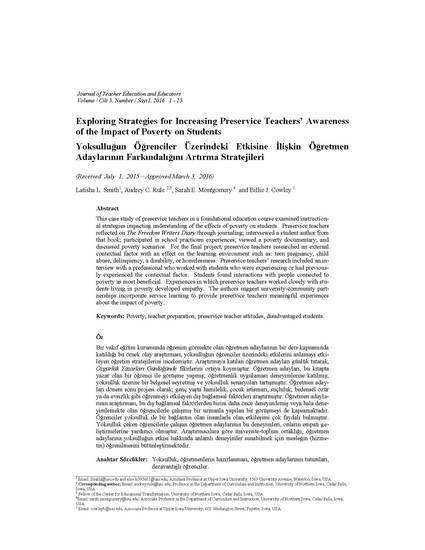 Other
Addressing Inclusion in an Era of Education Reform: Dispositions of Secondary and Elementary Pre-Service Educators in the Pipeline.
(2005)
Abstract
2
Addressing Inclusion
Abstract
A study conducted at a regional university investigated initial preservice educator dispositions toward
inclusion of students with disabilities to determine if these changed after participation in a required
introductory course, Introduction to Students with Exceptionalities. The sample consisted of 479 students
enrolled in this course (of which 207 were secondary/content specialists) who completed a pre- and post-
survey instrument. Results indicate statistically significant differences on all pairwise comparisons of
inclusion process attitudinal items and on including students with 13 specific disabilities in the general
education classroom. Preservice elementary educators were found to have attitudes that are more
favorable toward inclusion than preservice secondary educators. A significant difference was found in
comparing the level of change from pre-survey to post-survey, with preservice secondary educators
reporting greater gains in favorable attitudes toward mainstreaming.
Publication Date
September 1, 2005
Citation Information
Connie Lambert, Christina M. Curran, Debra J. Prigge and David Shorr. "Addressing Inclusion in an Era of Education Reform: Dispositions of Secondary and Elementary Pre-Service Educators in the Pipeline." (2005)
Available at: http://works.bepress.com/christina-curran1/6/