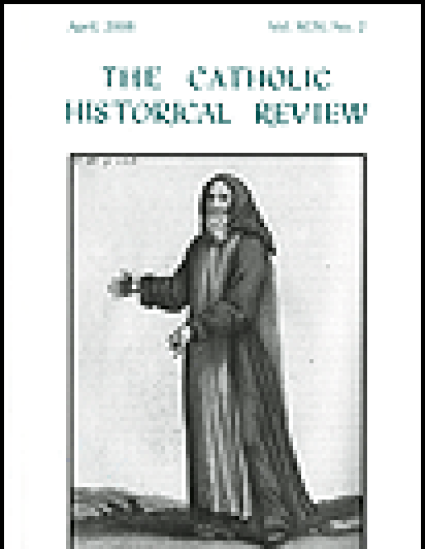 Article
God and Constantine: Divine Sanction for Imperial Rule in the First Christian Emperor's Early Letters and Art
The Catholic Historical Review (1995)
Abstract
During his arduous military campaign to wrest control of Rome from the usurper Maxentius in A.D. 312, Constantine the Great felt the need for supernatural assistance against the substantial armed forces and the superstitious religious rites supporting his enemy. Noting that the previous generation of emperors who had followed the traditional pagan cults and persecuted the Christian Church had come to unhappy ends, he invoked the "Highest God" of the universe in prayer for aid and power in his time of trial. Believing that he received an answer to this appeal through revelatory experience from the God of the Christians, he decided to employ the caestia signa of Christ as talismanic emblems on the arms of his troops. The emperor's climactic victory over the forces of Maxentius at the Battle of the Mulvian Bridge on October 28, 312, convinced him that he had made the right choice for a divine patron and that he should direct his religious loyalty to the Divinity in the future.
Citation Information
Charles M. Odahl. "God and Constantine: Divine Sanction for Imperial Rule in the First Christian Emperor's Early Letters and Art"
The Catholic Historical Review
Vol. 81 Iss. 3 (1995) p. 327 - 352
Available at: http://works.bepress.com/charles_odahl/69/