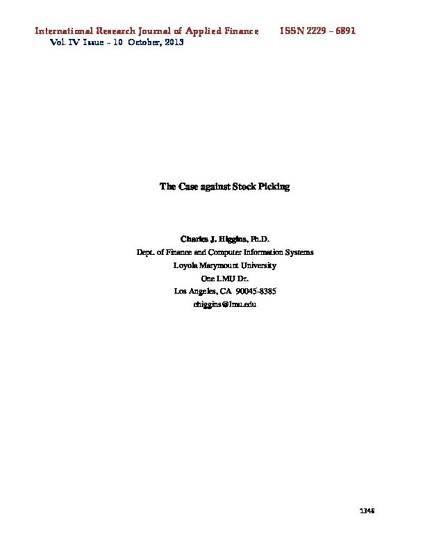 Article
The Case Against Stock Picking
Finance & CIS Faculty Works
Publication Date
10-1-2013
Abstract
This paper brings together various topics in finance--the Capital Asset Pricing Model, Portfolio Theory, the empirical evidence, and the Efficient Market Hypothesis--to address whether individual security selection--Stock Picking--is or is not a meritorious venture.
Citation Information
Higgins, Charles (2013). The case against stock picking. International Research Journal of Applied Finance, 4(10), 1346-1353.