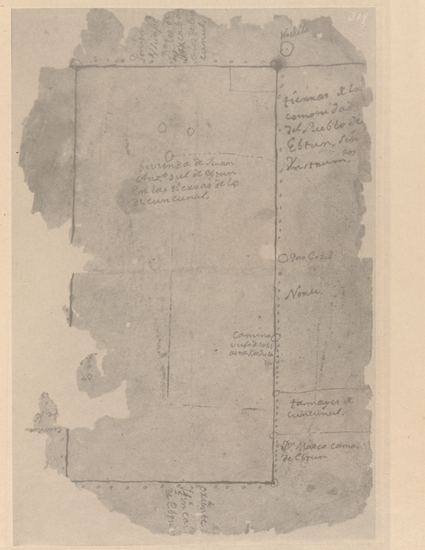 Article
The Títulos de Ebtún, Yucatan, Mexico: Mapping Maya Communal Identity in a Colonial Spanish Notarial Context
Imago Mundi: The International Journal for the History of Cartography (2015)
Abstract
The main focus in this article is on four maps from colonial Yucatan, Mexico (
c
.1542
‒
1821). The maps illustrate a two-volume set of Maya notarial documents called the 
Títulos de Ebtún 
and concern disputed communal rights to Tontzimin, one of the sparse water sources (
cenotes
) of this arid limestone region, and its surrounding arable land. Mention is also made of two maps of the province of Mani that were included in treaties agreed with the Spanish authorities as a 
fi
nal record of Maya claims to traditional agricultural rights. Although all these maps were produced by Spanish of
fi
cials, they relate to broader colonial mapping traditions in Yucatan and embody a clear Maya in
fl
uence. At the same time, they reveal the effect of Maya mapping practices on Spanish notarial and mapping traditions at the close of the colonial period.
Keywords
Yucatan,
Ebtun,
Cuncunul,
Tontzimin,
Maya,
notarial papers,
treaties,
indigenous mapping,
cenotes,
sinkholes,
land tenure,
land disputes
DOI
http://dx.doi.org/10.1080/03085694.2015.1027550
Citation Information
C. Cody Barteet. "The Títulos de Ebtún, Yucatan, Mexico: Mapping Maya Communal Identity in a Colonial Spanish Notarial Context"
Imago Mundi: The International Journal for the History of Cartography
Vol. 67 Iss. 2 (2015) p. 179 - 199
Available at: http://works.bepress.com/charles-barteet/4/