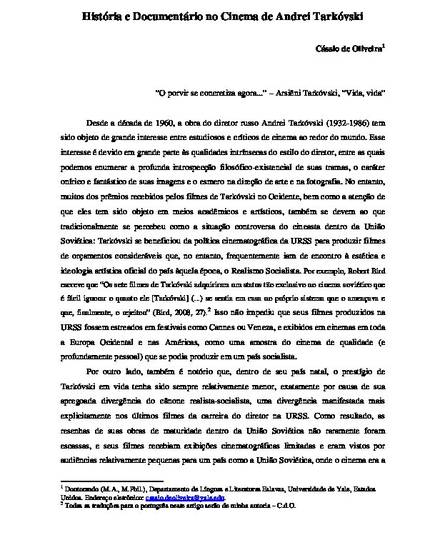 Article
História e Documentário no Cinema de Andrei Tarkóvski
RUS: Revista de Cultura e Literatura Russa (2012)
Abstract
In the article, the author discuses the Cinematic history and documentary of Andrei Tarkóvski.
Citation Information
Cassio de Oliveira, "História e documentário no cinema de Andrei Tarkóvski," RUS: Revista de Cultura e Literatura Russa 1 (2012), 35-47.
Creative Commons license
This work is licensed under a Creative Commons CC_BY International License.