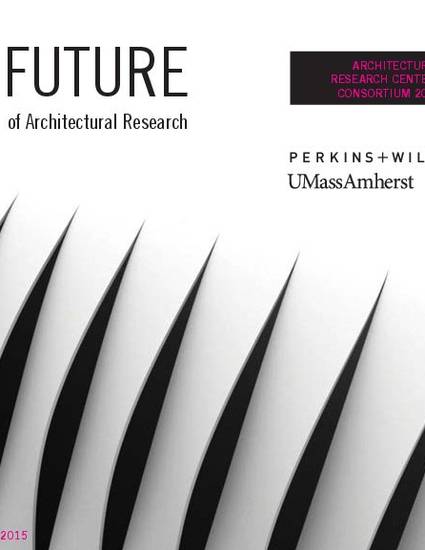 Article
Intern architects in the academy: preparing for future practice
Future of Architectural Research Proceedings of the 2015 ARCC Conference (2015)
Abstract
In the summer of 2014, the National Council of Architectural Registration Boards (NCARB) announced its intention to provide a structured path to licensure upon graduation to qualified candidates. As the period of internship becomes embedded in the academic curriculum, with students eligible to become licensed upon graduation, identifying pedagogical methods that navigate the relationships among theory, design, construction, and practice becomes essential.
This paper documents pedagogical research, supported by the 2013 NCARB Award, that investigates an experiential, field-based model for integrating issues central to architectural practice in curricula to better prepare architectural students for future practice. The paper considers coursework carried out over two semesters, with varied project types, delivery methods, and practice models to evaluate the method's efficacy addressing recurring themes identified in the 2012 NCARB Practice Analysis recommendations. The ongoing research examines a pedagogical model for understanding the myriad issues that comprise contemporary architectural design decision-making and project delivery.
Keywords
NCARB,
practice,
experiential education,
field research,
building technology
Publication Date
Spring April, 2015
Citation Information
Caryn Brause. "Intern architects in the academy: preparing for future practice"
Future of Architectural Research Proceedings of the 2015 ARCC Conference
(2015)
Available at: http://works.bepress.com/caryn_brause/6/