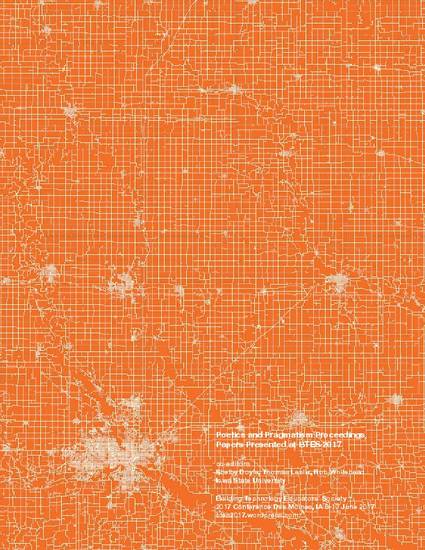 Presentation
Constructing Relationships: Examining Project Structures to Align Design Conception and Realization
Proceedings: Poetics and Pragmatism, ©2017, Building Technology Educators' Society (2017)
Abstract
As the profession develops ever more collaborative project structures and delivery models, it is necessary to consider how the ultimate value of these models will be transmitted to current and emerging practitioners. This paper documents pedagogical research that employs an experiential model for integrating these professional practice issues into design curricula. Original objectives of the Voices from the Field course focused on introducing students to the relationship between concept design and technical execution. Testing the format across varied project types, delivery methods, scales of operation, and practice models with a range of practitioners, however, addressed a much larger realm of concerns than initially hypothesized. The focus of the course has thus expanded, with an increasing emphasis on examining the connection between the quality of collaborative working relationships and the successful manifestation of design intent. The paper posits that, among professional practice topics, contracts and delivery methods may seem abstract and difficult to grasp for students who have little practice experience. It explores whether experiencing the realization of spaces, details, and materials that are a direct result of the project structures would make these relationships more understandable to students. By sensitizing students to the value of collaborative behaviors as an essential ingredient to creating advanced architecture, the course supports the shift in the culture of the building industry toward greater and more productive collaborative practices.
Keywords
Collaboration,
Project Delivery,
Experiential Education,
Architecture
Publication Date
Summer June, 2017
Location
Des Moines, Iowa
Citation Information
Brause, Caryn. "Constructing Relationships: Examining Project Structures to Align Design Conception and Realization," Poetics and Pragmatism: Proceedings of the 2017 Building Technology Educators' Society Conference, Tom Leslie, Shelby Doyle, Robert Whitehead (Eds.), Des Moines, IA, 2017.