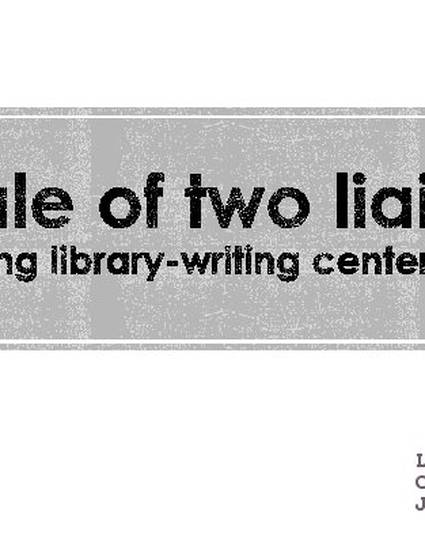 Presentation
A tale of two liaisons: exploring library-writing center alliances
Libraries
Document Type
Presentation
Creative Commons License
Creative Commons Attribution-Noncommercial-No Derivative Works 4.0
Publication Date
4-11-2015
Abstract
In this presentation, a writing center faculty member and a librarian will discuss their partnership at James Madison University, including how they have adapted the library liaison model for writing center use. Attendees will have the opportunity to consider models for writing center-library collaboration at their own institutions.
Citation Information
Green, L. & Schubert, C. (2015, April 11). A tale of two liaisons: exploring library-writing center alliances. Paper presented at the 2015 Mid-Atlantic Writing Centers Association Conference (MAWCA), Harrisonburg, VA.